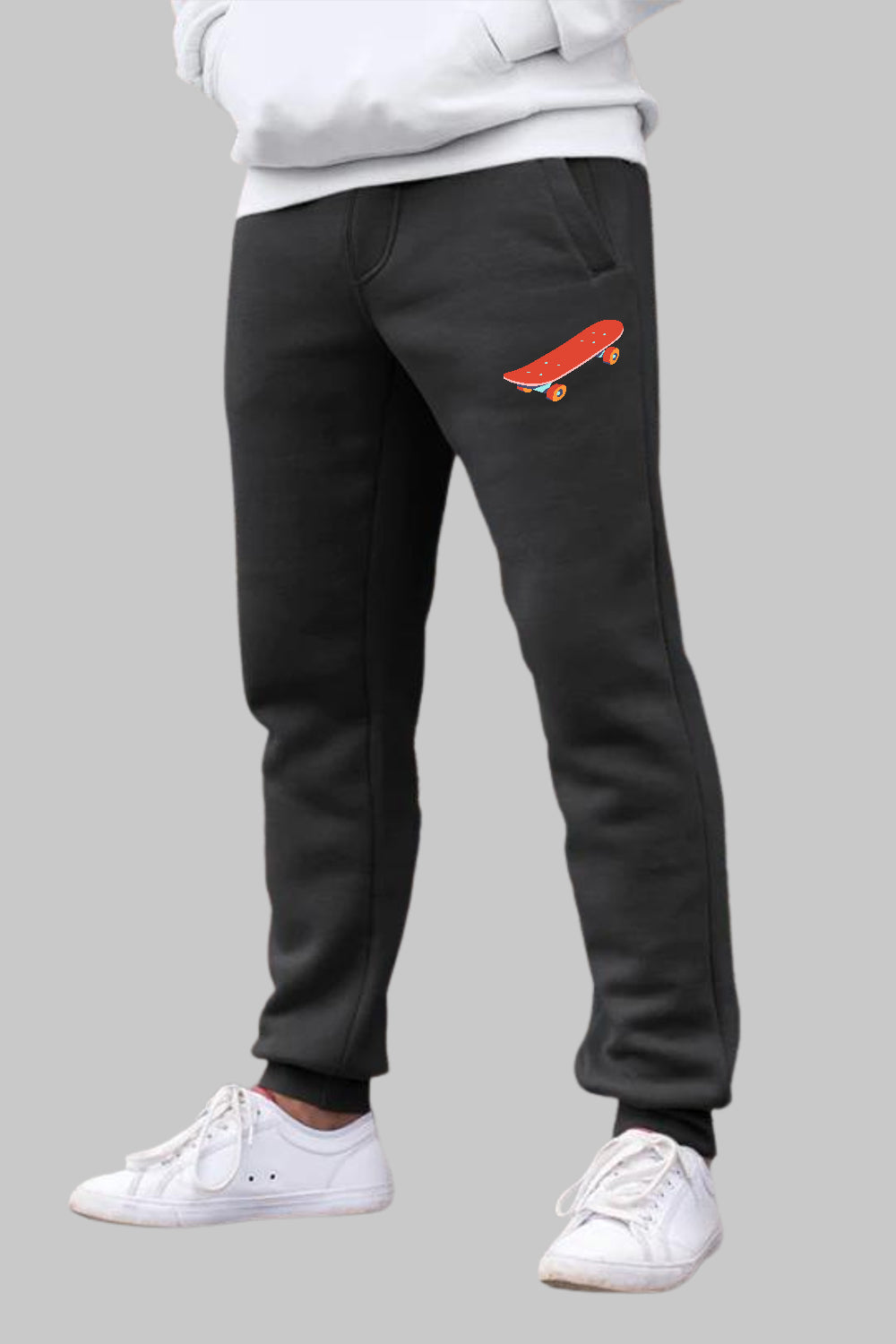 Skateboard Graphic Printed Black Joggers
Regular price
Dhs. 199.00
/
---
Size chart
Introducing our Track Pant Rib Jogger, a perfect blend of style, comfort, and durability. Crafted from high-quality 210 GSM premium cotton, these joggers are designed to elevate your casual wear experience.
The fabric's 210 grams per square meter density ensures a substantial and luxurious feel, providing a perfect balance between warmth and breathability. Whether you're hitting the gym, lounging at home, or running errands, these joggers offer unparalleled comfort and flexibility.
Featuring a ribbed design, the Track Pant Rib Jogger adds a contemporary touch to your everyday look. The ribbed detailing not only enhances the visual appeal but also provides a snug fit, allowing for ease of movement and flexibility. The elastic waistband with an adjustable drawstring ensures a personalized fit, catering to your unique preferences.
The attention to detail extends to the stitching and construction, ensuring longevity and resilience. These joggers are built to withstand the rigors of an active lifestyle while maintaining a polished appearance.
The premium cotton material not only feels soft against the skin but also ensures easy care – just toss them in the wash, and they're ready for your next adventure.
Whether you're an avid fitness enthusiast or someone who values comfort without compromising on style, our Track Pant Rib Jogger is the ideal choice.
Elevate your casual wardrobe with this versatile and high-quality piece that seamlessly transitions from loungewear to streetwear. Upgrade your style and comfort with the 210 GSM premium cotton Track Pant Rib Jogger – because you deserve the best.
We are a production on demand brand. Products typically ship in 2-10 days. The time varies based on the product ordered.

Mens Tees, Hoodies, Joggers and Polo Shirts - 2 to 4 business days
Womens Tops, Dresses, Bottomwear - 4 to 10 business days
Bespoke - 6 to 14 business days